WELCOME TO KAYE'S PAGE
BEST IF VIEWED AT FULL SCREEN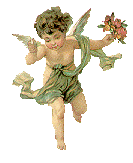 This page is dedicated
to anyone who is in
need of a comforting
word, a smile, or just
the simple jesture of
caring!
My prayer is that this page will touch your
heart!



June 17, 1998

Today, once again, cancer has touched my family. My dear precious father-in-law, Duffy, was diagnosed with Lung cancer. Pop, I love you!



This page contains poems of various topics that I have written over the years of my life. The topics of each poem varies as to the state of mind in which I was in at the time of composition. I invite you to stop a few moments and take the time to know me, Kaye, the poet, for I have thoroughly enjoyed putting these words on paper for you to read!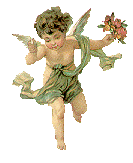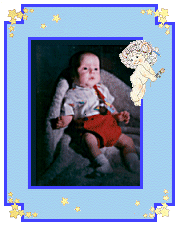 The Sound of a Heartbreak

You've heard that awful sound before...
Oh how sad to say, but tis true!
And it must be a horrific echo
that travels all through you~!

Momma's can hear so many things...
that others can't seem to hear~!
Like the sounds of a sweet whisper...
coming from a baby's ear~!

Or the sounds as a child is playing...~!
Yes, we hear their every cry~!
And, oh, what a sound they make...
when they ask, "Why Momma, Why?"

But, the worst sound of all, I'm sure...
Is what you heard that terrible day,
"..I'm sorry, we did everything we could...
but, your baby has passed away~!"

Yes, a momma hears many sounds!
Joyous sounds a child can make...~!
But, thank GOD, not all mommas hear...
the sound of a heartbreak~!

Written by Kaye Des'Ormeaux
Copyright @1998
Dedicated to: Darlene, a mom that lost her baby, PJ, to SIDS
(Sudden Infant Death Syndrome)


To those of you that know what it's like to be a cancer patient, you can relate to those days of frustration, anger, & pain.
The following poem was written for MOXIE, known to her friends as Sandie. Her heart is broken today and this poem was written to cheer her up!
THIS IS FOR YOU, Moxie!

I just read your letter and my heart is breaking in two.
What, if anything, can we who love you, do for you?
I know what it's like to throw the towel down to the floor!
To say," My life won't be placed into your hands anymore!"
For we are the ones that are suffering with this disease!
And it's us that must pray to God down on our knees!
To ask Him to take the pain and agony from our souls!
To let Him reach down and to once again make us whole!

By: Kaye Des'Ormeaux
June 15, 1998





A SPECIAL PRAYER

May God watch over my family
when I am no longer here!
May He protect them from danger...
May He calm their worst of fears!
Give them the comfort of knowing...
That I'm never far away!
Let them know I'm watching
as they are always growing...
Every single day!

Kaye Des'Ormeaux
June 13, 1998
Dedicated to my family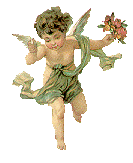 Gone But Not Forgotten

Now, as I look down through
the gates of Heaven...
Honey, I beg of you...
Protect our four children
as only You know how to do!
Hold them as they cry;
answer their questions
when they say "why"!
I wouldn't ask this of you...
But I have no other choice.
If you listen closely to me,
you will hear my pleading voice!
Keep them safe & warm
and protect them from harm!
I know this will be a task...
but it's all that I ask!
You know I love you,
and I love them so!
And, I'm so sorry that
it was my time to go!
So, as I look down
through Heaven's open door...
Always remember that I love you,
And I will forever more!
Now, when you all get to Heaven...
Hurry and don't be late...
For I'll be standing & smiling...
At Heaven's Pearly Gates!

Written by Kaye Des'Ormeaux
June 13, 1998
Dedicated to my wonderful husband.





The following poem was written on May 29, 1998 & dedicated to TISMYANGEL,
known to her friends as Jackie! Her precious TYLER
would have graduated from high school on this day!
THIS ONE'S FOR YOU, JACKIE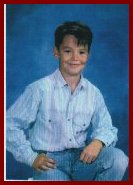 Tyler Ryan McKenzie
Nov. 10, 1980 - Dec. 8, 1994


ON A DAY LIKE TODAY

I'm sending you this poem
especially for you...
To try to soothe the pain
that you are going through!
Jackie, I've never been
where you are today!
So I don't know if I can
find the right words to say...
For I've never been through
your agony and pain.
If I had, I assure you,
I'd have gone completely insane!
Oh, I know it must hurt
you, Jackie, day after day!
You can't hide the heartache
you've felt since he went away!
And, especially on the days
of a special occasion...
Like today, it would've been
your precious Tyler's graduation!
But always remember, Jackie,
that he's never really gone!
He's at your side, my friend,
to help you carry on!
And today, when you feel
like crying a river of tears...
as you've done so many times
in the past few years!
Just know that your TYLER
is in Heaven above...
Looking down at his MOM,
and sending all of his love!

Written by Kaye Des'Ormeaux
May 29, 1998


To all my dear & precious friends...

"When It's Time For You To GO!"


One night I was awakened
by a knock upon my door.
I went to see who it was
as I've done many times before.
I saw a man dressed in a robe...
His hair was white as snow.
He reach His hand toward me
and said, "It's time for you to go!"
I don't know why I felt no fear
of the stranger standing there.
I took Him by His gentle hand.
Then we were floating in the air.
We reached the Pearly Gates of Heaven
and walked through Heaven's door.
He said, "You lived for me on earth, my child!
Now you'll live with me forevermore!"
He led me down the streets of gold
to the mansions He had prepared.
He showed me the Throne of God
that together we would share!
He let me hear the angels sing..
. Their faces were all aglow!
He then turned to me and said,
"It's time for you to go!"

I was awakened by a noise...
A noise I'd never heard before.
My family was weeping & smiling
standing at the entrance door!
Oh, it seemed that for quite some time
I'd been in a deep & peaceful sleep.
But the memory of Jesus with me
was mine to cherish & keep.
Then...Jesus entered into the room,
though no one saw Him come in.
He came to my bed and said,
"You know where you have been.
But, life on earth isn't over yet.
You still have some things to do.
Touch each life that you can touch
with this time I'm giving you!
And, don't fear, my child, I am here
and I'll always love you so...
And, I'll be the one to carry you home...
When it's time for you to go!"

COpyright 1998 Kaye Des'Ormeaux
Dedicated to my family & friends.


UP CALVARY

As Jesus stood afore Pontius Pilate...
He already was condemned!
Pilate washed his hands of Jesus...
For he could find no fault in Him!
Pilate heard the people cry...
"Free Barabbas! Let Jesus die!"
Then Jesus walked up Calvary's mountain,
and died for them!
He could've called 10,000 angels,
to release Him from that tree!
But He chose to die alone
so that we could be set free!
Oh, can't you hear the hammers beat...
as they nailed His hand and feet?
He freely gave His life that day
for you and for me!
When He felt His life drawing nigh!...
He turned his eyes to the sky,
and said "Father forgive them
for they know not what they do!"
With His death,
the Word was fulfilled...
and the earth stood deadly still!
For He had paved the road from sin's door...
For on the third day
the stone was pulled away!
Now, we can live with Him
Forevermore!

Written By Kaye Des'Ormeaux
April, 1992


**PLEASE NOTE**

All of the poems and graphics on my pages are copyrighted by me or others. Please do not use the poems without written permission. Disclaimer and Copyright © Kaye Des'Ormeaux 1990-2001 - All Rights Reserved.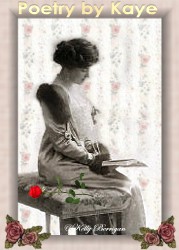 You may use this graphics to link back to my site if I have written a poem for you or your loved one.
http://members.tripod.com/~KDezamo1/index.html

PAGES THAT MAY ALSO TOUCH YOUR HEART!
Tismyangel's Home Page





PLEASE VISIT KAYE'S GUESTBOOK

GO TO KAYE'S AWARDS PAGE:

BACK TO KAYE'S HOMEPAGE


Midi Playing:
"Wind Beneath My Wings"